Who is Mattafix?
Mattafix is a software development company that provides full-cycle web & mobile application development, from prototyping to design and implementation, then on to support and maintenance.
Driven by passion & innovation, Mattafix has a team of highly skilled and experienced individuals who all share the same excitement and energy for technology. With a combined level of experience in excess of 65 years, we allocate highly skilled, intellectual, efficient and diverse staff to each project that we undertake ensuring your success.
Our approach towards our work goes beyond merely applying the latest innovations, technology and techniques. At Mattafix, it's all about our clients making sure they stand out in the market place and differentiate themselves amongst their competitors.
Mattafix is based in Pretoria while servicing clients around South Africa and abroad. Our core focus is creating solutions for individuals and companies which position them at the forefront of technology.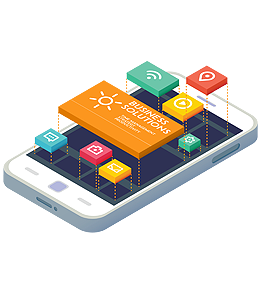 Services & Solutions
We continuously develop and improve our offerings – so keep an eye on this section for new solutions.
Web Stack Develoment

We create ground breaking custom web applications to address the individual needs of our clients. Easy to use, secure, fast! Our architects and developers will create the best possible solution to ensure you overcome your challenges using the latest technologies.

Mobile Stack Development

Leaders in mobile application development. We will bring your app to life on iOS, Android or Windows. We offer a 360 solution from conceptualisation, design, development and deployment of your application.

Advanced Projects

We are experts in custom software development. There is no project too big or too small. Let us develop the right system to meet your requirements, improve your efficiency, performance and even profitability.
Want to know more?
We would love to hear from you and we'll gladly assist you to find out more about our services & solutions. Get in contact today!

Request a quotation
Initiate a request for quotation, and one of our representatives will be in contact to show you how you can do more with less.
Request a quote

See our solutions in action
We are sure you'll love our solutions. Let us show you more…
Request a demo